Our Advisory Board
Our Board of Advisors believes in the mission and vision of TheDream.US, and they bring experience, knowledge, and commitment.
---
Lupe De La Cruz III
Vice President of Government Affairs and Corporate Citizenship, PepsiCo
As Vice President of Government Affairs and Corporate Citizenship, Lupe represents PepsiCo's diverse convenient food and beverages portfolio with policy makers and community leaders. He manages state and local political and public policy activities for 23 states and territories in the western United States, directing PepsiCo's community engagement. With a cross divisional team, Lupe manages PepsiCo's national Corporate Citizenship initiatives and leads the teams Latino community engagement strategy. He joined PepsiCo in 2005 and is most proud of his role in fostering relationships with the communities he works in.
His passion for public policy issues was cemented while working in the office of Congressman Esteban E. Torres and later as Advocacy Director of the AARP. Born in Fresno, California, he grew up in the Greater Los Angeles area. Lupe graduated from UCLA with a degree in Political Science. As an undergraduate, he served as a reserve deputy with the County of Los Angeles Juvenile Probation Department.
Currently, Lupe serves on the Board of Trustees of LA Plaza de Cultura y Artes, the Boards of the Getty House Foundation, the Dream.US, the California Business Roundtable, and the CalAsian Chamber of Commerce. He serves on the Advisory Boards of UnidosUS and the Congressional Hispanic Caucus Institute. In 2022, he was elected to the Board of Trustees for the University of La Verne.
---
Katharine Gin
Cofounder and Executive Director at Immigrants Rising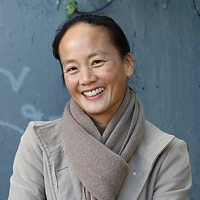 Katharine Gin is co-founder and executive director of Immigrants Rising (formerly EDUCATORS FOR FAIR CONSIDERATION), a San-Francisco-based nonprofit whose mission is to empower undocumented young people to achieve their academic and career goals and actively contribute to society. Since 2006, IR has addressed the holistic needs of undocumented young people through direct support, leadership development, community outreach, creative expression, and advocacy.
Katharine is the proud descendant of Chinese immigrants, who first came to the U.S. in the 1860s to work in the gold mines of California and later during the restrictive Chinese Exclusion Acts. She was born and raised in San Francisco and received her BA from Yale University and MFA from the University of Oregon.
For nearly 20 years, Katharine has worked to enhance arts and education opportunities for low-income and minority youth. She has developed innovative programs in schools, housing projects, and detention facilities. Her artistic and educational work with youth has been exhibited and published widely in college textbooks, literary anthologies, magazines, and national newspapers, including The New York Times, The Wall Street Journal, The Los Angeles Times, and The Harvard Educational Review.
Outside of her work with IR, Katharine serves on the Leadership Committee of the California Immigrant Policy Center (CIPC), the National Advisory Board of TheDream.US, and is an advisor to the Nelson Fund at The Silicon Valley Community Foundation, where she has overseen the fund's philanthropic investments in arts and education since 2001. She is also the proud mother of Anna Dido Nordeson and partner to Kjell Nordeson.
---
Don Graham
Chairman Emeritus, Graham Holdings Company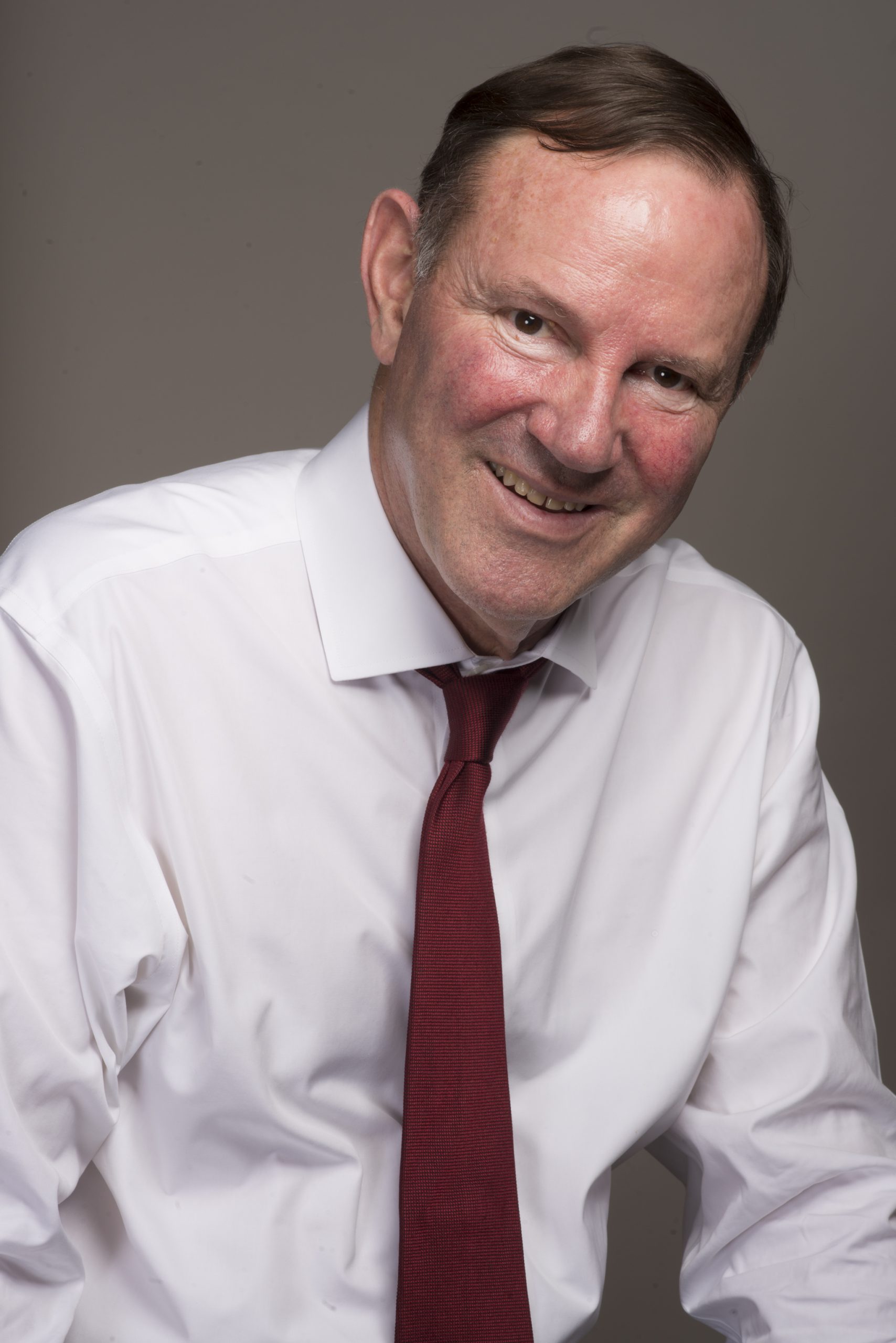 Don Graham is Chairman Emeritus of the Graham Holdings Company (previously The Washington Post). His family published The Washington Post from 1946 until 2013. After graduating in 1966 from Harvard College, Graham served as an information specialist with the 1st Cavalry Division in Vietnam and upon his return, worked as a patrolman with the Washington Metropolitan Police Department.
Graham joined The Washington Post newspaper in 1971 as a reporter and subsequently held several news and business positions at the newspaper, including publisher and Chairman of the Board. Today, he serves as the Chairman Emeritus of Graham Holdings Company. Don co-founded and served as chairman of the District of Columbia College Access Program that has helped double the number of DC public high school students going on to college and has helped triple the number graduating from college. He remains a member of the DC-CAP board. Since its inception, DC-CAP has assisted over 23,000 DC students enroll in college and has provided scholarships totaling more than $33 million.
Upon learning of the plight of undocumented students with no access to college, Graham co-founded TheDream.US, a national scholarship fund for Dreamers, created to help undocumented immigrant youth get access to a college education. His wife, journalist Amanda Bennett, the current CEO of U.S. Agency for Global Media, joined him in this endeavor. Graham is a trustee of the Federal City Council. He also served as a director of the College Success Foundation, KIPP-DC, The Summit Fund of Washington, Facebook, and was a member of the Pulitzer Prize Board.
---
Carlos Gutierrez
Chairman & CEO at EmPath, Former U.S. Secretary of Commerce
Carlos Gutierrez is currently Chairman & CEO at EmPath and former Kellogg's Chairman & CEO. Secretary Gutierrez served as U.S. Secretary of Commerce from 2005 to 2009 under President George W. Bush, where he worked with foreign government and business leaders to advance economic relationships, enhance trade, and promote U.S. exports.
Previously, Secretary Gutierrez spent nearly thirty years with Kellogg Company, a global manufacturer and marketer of well-known food brands. After assignments in Latin America, Canada, Asia, and the United States, he became President and Chief Executive Officer of Kellogg in 1999 − the youngest CEO in the company's hundred-year history. In April 2000, he was named Chairman of the Board of Kellogg Company.
Secretary Gutierrez joined ASG from Citi, where he was Vice-Chairman of the Institutional Clients Group and a member of the Senior Strategic Advisory Group.
Secretary Gutierrez was born in Havana, Cuba. He is married to Edilia and has three grown children.
---
Mei-Yen Ireland
Senior Program Officer, The Bill & Melinda Gates Foundation
Dr. Mei-Yen Ireland is the senior program officer responsible for strategic investments and portfolio management related to advising and student support solutions as a part of the Bill & Melinda Gates Foundation's postsecondary success strategy within the U.S. program. Mei-Yen works with grantees and partners to advance the postsecondary success strategy focused on transforming colleges and universities to ensure that more students, particularly Black, Latinx, and indigenous students, and students experiencing poverty obtain quality, affordable credentials offering value and mobility. Mei-Yen invests in advancing the quality, interoperability, and affordability of relevant solutions in the student support technology market that enable seamless, personalized student experiences. Mei-Yen's background includes expertise in organizational change, student development theory, equity and inclusion, qualitative research methods, and change leadership.
---
Georgia Levenson Keohane
CEO of the Soros Economic Development Fund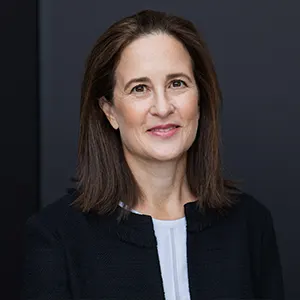 Georgia Levenson Keohane is the CEO of the Soros Economic Development Fund, the economic development and impact investing arm of the Open Society Foundations. She has more than twenty years of leadership experience in the private and nonprofit sectors at the intersection of the capital markets, innovative philanthropy, responsible business and investing, and public policy. Previously, she served as President of the Navab Capital Partners (NCP) Foundation and head of the firm's Environmental, Social and Governance (ESG) practice, and before that Executive Director of the Pershing Square Foundation.
A former McKinsey consultant, Keohane has advised CEOs, boards, management teams, and institutional, corporate, and philanthropic investors on strategy, operations, ESG, sustainable and impact investing, and inclusive growth. She is also an adjunct professor of social enterprise at Columbia Business School, where she hosts the Capital for Good podcast.
Keohane speaks and writes regularly on social and economic policy, philanthropy, stakeholder capitalism, and the role of business in society, and is the author of two award winning books, Capital and the Common Good: How Innovative Finance is Tackling the World's Most Urgent Problems (2016) and Social Entrepreneurship for the 21st Century: Innovation Across the Nonprofit, Private and Public Sectors (2013). Her work has also appeared in The New York Times, Foreign Affairs, Time, and the Harvard Business Review, among other publications.
Keohane serves on several corporate and nonprofit boards, and holds a BA from Yale University, an MBA from Harvard Business School, and an MSc from London School of Economics, where she was a Fulbright Scholar.
---
Kai K. Martin
Manager of Business Development & Engagement, Greater Washington Partnership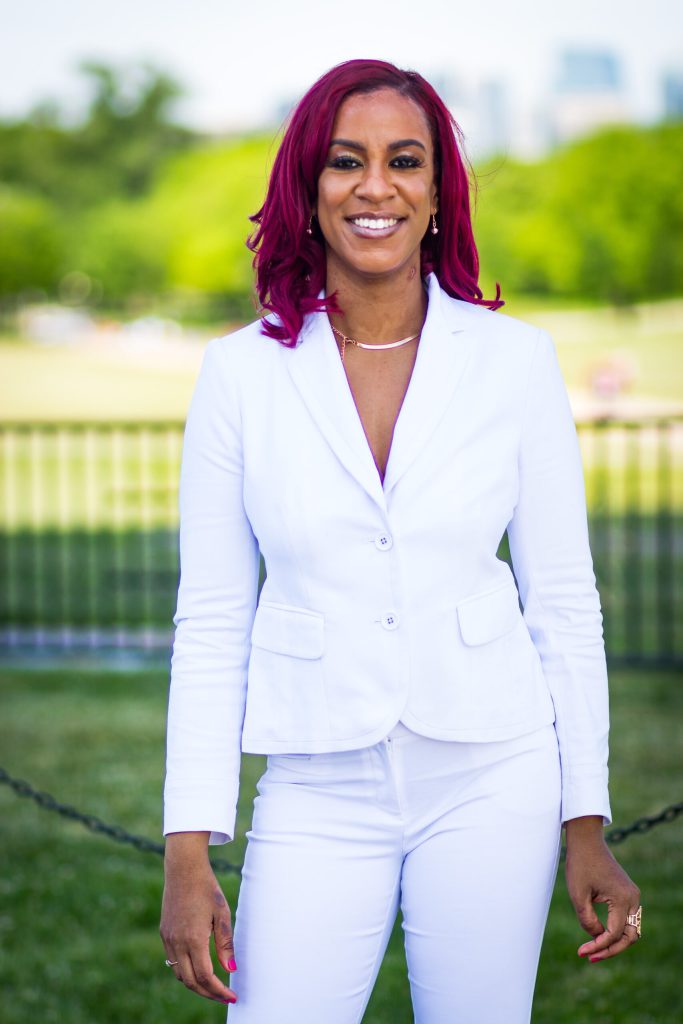 Kai K. Martin is the manager for business development and engagement at Greater Washington Partnership. In her current role, Kai supports the development and execution of the Partnership's growth and engagement strategy.
Passionate about serving the community, Kai volunteers with organizations such as TheDream.US, where she serves as an advisory board member, and the Trachtenberg School of Public Policy, serving as a committee member for the professional development funds program and the alumni council.
Kai is a former TheDream.US Scholarship recipient and holds a master's degree in Public Policy from The George Washington University, and a Bachelor of Arts from John Jay College of Criminal Justice.
---
Patricia McGuire
President of Trinity Washington University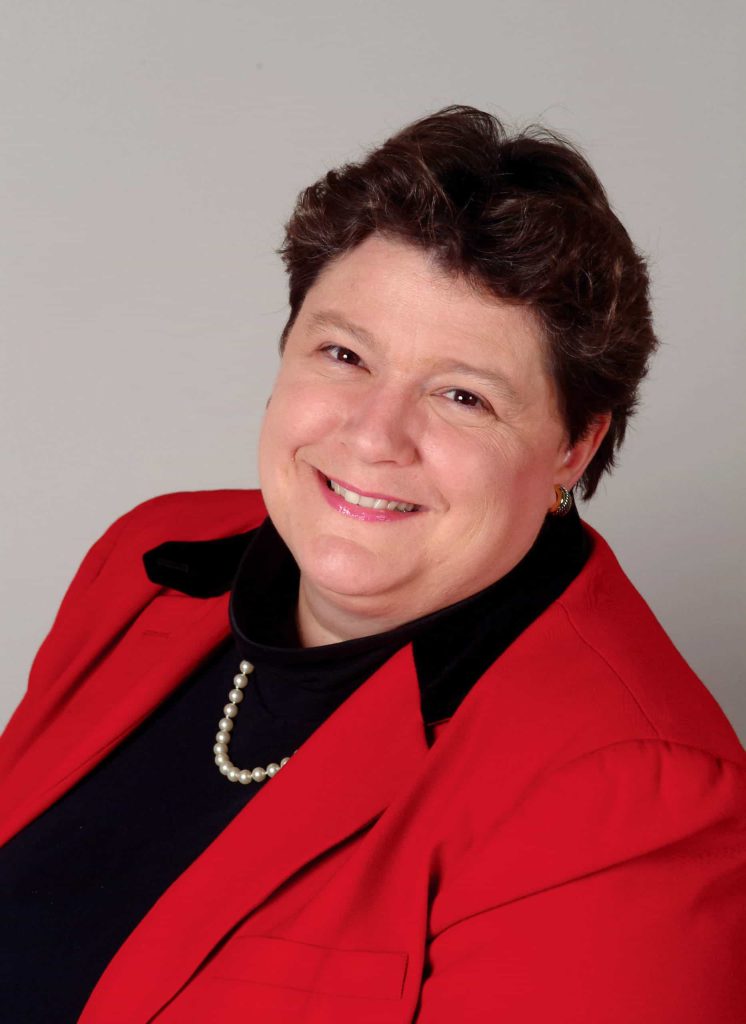 Patricia McGuire has been president of Trinity since 1989. Previously, she was the assistant dean for development and external affairs at Georgetown University Law Center where she was also an adjunct professor of law. She began her career after law school as the project director for the Street Law clinical program at Georgetown. President McGuire serves on a number of boards including the Consortium of Universities, Cafritz Foundation, Greater Washington Board of Trade and the Ameritas Holding Company. Her prior board service includes the American Council on Education, the National Association of Independent Colleges and Universities, the Middle States Commission on Higher Education, Catholic Charities DC, the Meyer Foundation, the Community Foundation of the National Capital Region, and numerous other organizations. In 2018 she received the Association of Catholic Colleges Distinguished Service Award. In 2016, the TIAA Institute honored President McGuire with the Hesburgh Award for Leadership Excellence.
In 2015 President McGuire received the Carnegie Award for Academic Leadership from the Carnegie Corporation. In 2012 she received the Henry Paley Award from the National Association of Independent Colleges and Universities. In 2010 she received the Alexander Meiklejohn Award for Academic Freedom from the American Association of University Professors. She holds honorary degrees from several universities including Georgetown, Howard, Chatham, Emmanuel, Saint Michael's, Liverpool Hope, the College of New Rochelle and others. She has received recognition in the Washington Post, Washingtonian magazine, Washington Business Journal and other media outlets. In 2007 she was named "Leader of the Years" by the Greater Washington Board of Trade. She earned her law degree at Georgetown and her baccalaureate degree cum laude at Trinity.
---
Henry R. Muñoz III
Activist & Finance Chair Emeritus of the Democratic National Committee
Henry R. Muñoz III is a nationally respected voice in the discourse about the imprint of Latino culture and identity upon American society in the 21st century. A designer, social activist, opinion leader, and philanthropist, Muñoz works across multiple platforms that converge at the intersection of politics and the built environment. As Chairman of the Board and Chief Creative Officer of Muñoz & Company, Mr. Muñoz leads one of the largest and oldest minority-owned design practices in the country. Under the three decades of his leadership, Muñoz & Company has pioneered an approach to architecture and design that acknowledges the rapidly shifting demographics of the United States.
In January 2013 Mr. Muñoz was appointed Finance Chairman of the Democratic National Committee, the first minority or openly gay citizen to hold such a position for an American political party. In this role, he leads the effort to erase a $35 million dollar debt and has raised over $75 million dollars in resources for The Democratic Party and its candidates, up and down the ballot.
Mr. Muñoz's life and career has been to illuminate a more complete American story for the benefit of all people.
---
Jill Nishi
Chief Executive Officer, Philanthropy Northwest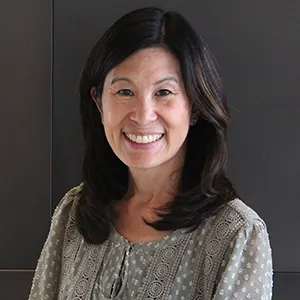 Jill serves Philanthropy Northwest and The Giving Practice with more than two decades of leadership in the philanthropic and public sectors. She is energized by bringing people, resources and great ideas together to build greater racial and economic equity and is eager to partner with our members and clients to actualize a more just future for our northwest communities.
Prior to her role as CEO of Philanthropy Northwest and The Giving Practice, Jill served in various leadership capacities at the Bill & Melinda Gates Foundation, most recently as the director of strategy, planning & management and chief of staff for the U.S. Program. As a local government leader, she served as the director of the City of Seattle's Office of Economic Development. Jill previously established her own independent consultancy for philanthropic, nonprofit and government clients; and was a management consultant with Deloitte in their public sector practice.
Jill is a fourth-generation Japanese-American and Seattleite, raising a teen, tween and pandemic puppy alongside her husband. She recently hung up her running shoes for a pickleball racquet. Passionate about sharing the stories of the Asian American experience, she serves as board co-president for the Wing Luke Museum.
Jill received a master's degree in public affairs from Princeton University, and a bachelor's degree from the University of Puget Sound, where she is trustee emeritus.
---
Eduardo Padrón
President Emeritus of Miami Dade College
Eduardo Padrón, an American by choice, came to the U.S. as a teenage refugee in 1961 and later became the President Emeritus of Miami Dade College (MDC), serving for nearly 25 years. He transformed MDC into a nationally renowned institution, making it America's largest degree-granting college. With a Ph.D. from the University of Florida, Padrón, an economist, has garnered multiple accolades.
In 2016, President Obama awarded him the Presidential Medal of Freedom. He's been recognized by TIME, Florida Trend, The Washington Post, and many others for his leadership in education. Internationally, he's been honored by countries like France, Argentina, and Spain. Under his guidance, MDC has excelled in student access, retention, and graduation, notably among minorities. His innovative approaches at MDC have set a precedent in higher education.
Padrón has served on numerous national commissions and boards, including the Council on Foreign Relations and Aspen Institute. He's authored several publications and received many honorary doctorates.
---
Andrew S. Rosen
Chairman and CEO of Kaplan, Inc.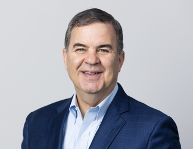 Andrew S. Rosen is chairman and CEO of Kaplan, Inc. He also serves as executive vice president of Graham Holdings Company. Since joining Kaplan in the 1990s, Rosen has helped pioneer much of the company's innovation and growth, with a focus on student success and outcomes. Under Rosen's stewardship Kaplan built one of the world's premier adult learning institutions, expanded the company's geographic presence, established new partnerships with universities and companies globally, introduced innovative new technology platforms, spearheaded the use of learning science to drive improvements in student outcomes and experience, and helped tens of millions of students achieve their academic and career goals.
Rosen is also the author of "Change.edu: Rebooting for the New Talent Economy," which details the history of innovation and incentives in American higher education and lays out a prescription for restoring its pre-eminence by focusing anew on the goals of learning outcomes, access, affordability, and accountability. Bill Gates, writing in The Washington Post, called the book "truly important for the debate on what needs to be done" to improve higher education.
---
Deborah A. Santiago
Co-Founder, CEO at Excelencia in Education
Deborah A. Santiago is the co-founder and Chief Executive Officer of Excelencia in Education. For more than 20 years, she has led efforts from the community to national and federal levels to improve educational opportunities and success for all students. She co-founded Excelencia in Education to inform policy and practice, compel action, and collaborate with those ready to increase student success. Deborah developed the Seal of Excelencia certification framework for institutions that go beyond enrolling, to intentionally serving Latino students. She has been cited in numerous publications for her work, including The Economist, the New York Times, the Washington Post, AP, and The Chronicle of Higher Education. Deborah serves on the Board of Visitors for the University of Mary Washington, and the advisory board of TheDream.US.
---
Patricia Stonesifer
Former President and CEO of Martha's Table
Ms. Stonesifer served as the President and CEO of Martha's Table, a non-profit, from April 2013 to March 2019. She served as Chair of the Board of Regents of the Smithsonian Institution from January 2009 to January 2012 and as Vice Chair from January 2012 to January 2013. From September 2008 to January 2012, she served as senior advisor to the Bill and Melinda Gates Foundation, a private philanthropic organization, where she was Chief Executive Officer from January 2006 to September 2008 and President and Co-chair from June 1997 to January 2006. Since September 2009, she has also served as a private philanthropy advisor. From 1988 to 1997, she worked in many roles at Microsoft Corporation, including as a Senior Vice President of the Interactive Media Division, and also served as the Chairwoman of the Gates Learning Foundation from 1997 to 1999.
Ms. Stonesifer has served as a trustee of The Rockefeller Foundation, a private foundation dedicated to promoting the well-being of humanity throughout the world, since 2019, as an emeritus member of the Museum Council of the Smithsonian National Museum of African American History and Culture since 2021, and as a member of the Museum Council from 2012 to 2020. Ms. Stonesifer has been a member of the Board of Advisors of TheDream.US, a college access and success program for immigrant students, since 2020.
---
Jose Antonio Vargas
Journalist, Filmmaker, and Founder of Define American
Jose Antonio Vargas is an award-winning journalist, filmmaker, and the founder of Define American, a media and culture campaign that seeks to elevate the conversation around immigration and citizenship in a changing America.
In June 2011, the New York Times Magazine published a groundbreaking essay he wrote in which he revealed and chronicled his life in America as an undocumented immigrant, stunning media and political circles and attracting worldwide coverage. A year later, he appeared on the cover of TIME magazine internationally with fellow undocumented immigrants as part of a follow-up cover story. Since then, he has testified at a Senate Judiciary Committee hearing on immigration reform, and written and directed "Documented," a documentary feature film on his undocumented experience. It world premiered as the centerpiece of the 2013 AFI Docs film festival in Washington, D.C. and will air on CNN in summer 2014.
He's written for daily newspapers (Philadelphia Daily News, San Francisco Chronicle) and national magazines (The Atlantic, Rolling Stone) and was a senior contributing editor at the Huffington Post. At the Washington Post, he was part of the team that won a Pulitzer Prize for covering the Virginia Tech massacre, and his 2006 series on HIV/AIDS in Washington, D.C. inspired "The Other City," a documentary feature film he co-produced and wrote. It world-premiered at the 2010 Tribeca Film Festival and aired on Showtime. That same year, he wrote an exclusive profile of Facebook founder and CEO Mark Zuckerberg for the New Yorker.
He has appeared on several national and international television and radio programs, including Nightline, The O'Reilly Factor, and The Colbert Report.
---
Diana Won
Program Director, Pershing Square Foundation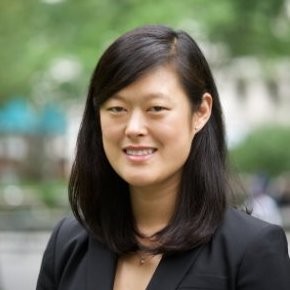 Diana is the Program Director for the Pershing Square Foundation, where she is responsible for program management, grant administration, communications, and due diligence. In her current role, Diana is focused on managing the foundation's portfolio of grants, building new partnerships, and offering strategic support to grantee partners.
Diana joined the Foundation from Seoul, South Korea where she was a Consultant at MYSC. There she supported entrepreneurs in Southeast Asia, lectured at universities on design thinking, and helped adapt frameworks to measure social impact.
Diana has a background in community-economic development and entrepreneurship. While receiving her graduate degree, Diana worked at the State Department in Lima, Peru and developed a case study on public-private partnerships at the William Davidson Institute. Diana was a Fulbright Scholar in Bucaramanga, Colombia and has worked on community development issues in Newark, NJ. She was a Term Trustee of the Asia Foundation (2017-2019). Diana is currently teaching at Glasgow Caledonian University's New York campus.
Diana graduated from Rutgers University's Bloustein School with a BA in Urban Planning and Public Policy and holds an MPP from the University of Michigan's Gerald R. Ford School.