Our Team
TheDream.US Staff is made up of a devoted and passionate team who believe nothing should stand in the way of a Dreamer's college education. Get to know them.
---
Gaby Pacheco
President and CEO
Maria Gabriela ("Gaby") Pacheco, an influential immigrant rights and education leader from Miami, Florida, is the President and CEO of TheDream.US. As an immigrant with a mixed-status family, she intimately understands the complexities and challenges faced by immigrant families in the US. For two decades, Pacheco has played a pivotal role in advocating for immigration and immigrant rights. In 2010, alongside three undocumented students, she led the Trail of Dreams, a remarkable four-month walk from Miami to Washington, DC. Two years later, she spearheaded efforts to establish the Deferred Action for Childhood Arrivals (DACA) program. Pacheco made history as the first undocumented Latina to testify before Congress on April 22, 2013, addressing the Senate Judiciary Committee and highlighting the urgent need for immigration reform.
Pacheco's exceptional contributions have garnered recognition and accolades. She was listed in Forbes magazine's "30 Under 30: Education" and "40 Under 40: Latinos in American Politics." She received an Honorary Doctoral Degree in Humanities from The New School in 2015 and was featured in Elle magazine's 30th-anniversary issue, "This is 30," alongside the world's 30 most notable women. She also appeared on the June 2012 TIME Magazine cover along with 30 other immigrant leaders.
Pacheco is a highly sought-after national political analyst, regularly sharing her expertise on networks such as Univision, Telemundo, MSNBC, CNN, and CNN en Español. She has also contributed opinion pieces to newspapers such as the New York Times, Washington Post, and USA Today.
Despite being undocumented, Pacheco fought for higher education and earned multiple degrees in education from Miami Dade College.
On June 21, 2023, Pacheco achieved one of her biggest dreams and became a naturalized US Citizen. Gaby resides in Miami with her husband and their four rescued dogs.
---
Hyein Lee
Director, Programs & Evaluation
Hyein Lee is driven by the power of research and evaluation to build evidence-based narratives for immigrant and higher education equity.
She first learned about the necessity of rigorous data collection and management in supporting programs serving marginalized populations while working at the YMCA in Flushing, Queens. There, she analyzed benchmarks of success for immigrant students. Since then, Hyein's work has focused on leading quantitative and qualitative assessment of programs promoting college access and success, such as TheDream.US and the CUNY Start-ASAP Foster Care Initiative, at the City University of New York's Office of Research, Evaluation & Program Support.
Hyein came to the United States at the age of 17 from South Korea. She received a B.A. in History from New York University and is currently a Ph.D. candidate in Sociology at the Graduate Center at the City University of New York. Her research focuses on undocumented students in higher education.
---
Sadhana Singh
Senior Communications Manager
Sadhana Singh was born in Guyana and immigrated to the United States with her family at age 13. She grew up in Georgia where she was barred from attending college due to her undocumented status. A DACA recipient, Sadhana was awarded TheDream.US Scholarship in 2014 and she enrolled at Trinity Washington University at the age of 28.
At Trinity, Sadhana co-founded and served as president of The Dreamers Alliance, a campus organization that advocates for Dreamers and the immigrant community. She has told her story in publications like The Washington Post and the New York Times, and made appearances on Al Jazeera and MSNBC. In March 2018, she gave a TEDx Talk, sharing her journey through three lives, at the College of William and Mary. Throughout her time as an undergrad, she completed seven internships, including one at TheDream.US in her sophomore year.
She graduated from Trinity in May 2018 with a BA in Communication and a minor in International Affairs. As a first-generation college student and the first woman in her family to earn a degree, her experiences thus far have fostered her passion and commitment towards access to education, especially for girls and women. After living undocumented in the US for 19 years and facing numerous barriers to progress, she relocated to Toronto, Canada in June 2019.
---
Elena Salorio
Director, Scholarship Programs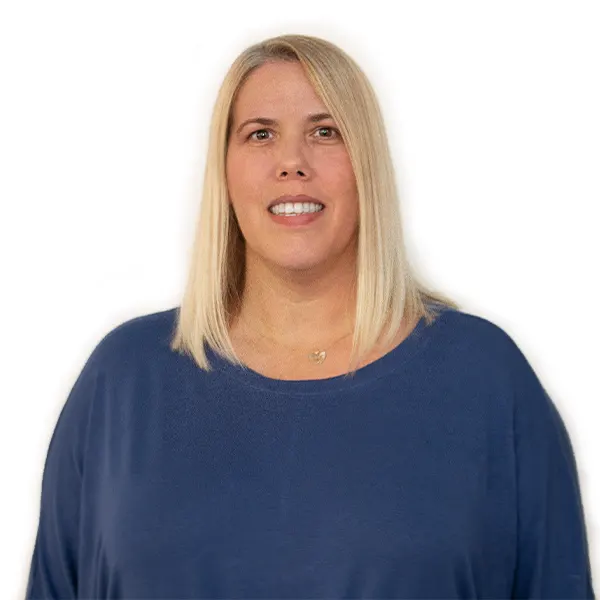 Elena has devoted the last five years of her career to helping low-income, first-generation students go to college – managing over 35 local, regional, national, and international scholarship programs. Elena has worked collaboratively with scholarship providers and colleges and universities to design and implement scholarship programs that meet the needs of the students they serve. She has provided the full panoply of management services from program design through application management, selection of finalists, award payment, and student and parent outreach. Her wealth of knowledge makes her a leading expert in scholarship management.
Before working as a scholarship management services provider, Elena spent over twenty years in the hospitality and retail management industries. It was her experience in these industries that enabled her to hone her servant leader mentality.
Elena is an ardent and active voice for our Scholars – and doing all that we can to support them in a successful college journey. While her talents are vast, it is her attention to detail, calmness under pressure, and an incredible ability to retain and recall vast amounts of information that make Elena stand out.
Elena holds an Associate of Arts Degree from Brevard Community College (now Eastern Florida State College) and a Bachelor's Degree in Business Administration – Music Business from Belmont University.
---
Camila Salkov
Data Manager, Scholarship Programs
Originally from Chile, Camila Salkov immigrated to the US at the age of 16 for the sole purpose of gaining a better education. She is a TheDream.US scholar, completing her Bachelor of Science in Accounting with a minor in Business Administration at Trinity Washington University, graduating Magna Cum Laude. She continued her education at Fitchburg State University where she earned her Masters of Business Administration in Management.
Camila has experience working for large financial firms where she learned the importance of financial oversight and identifying potential areas of improvement in operations. A passion for data analysis and interpretation has provided her with the ability to embrace her leadership skills. As a Dreamer, an experienced financial consultant and an investment banking expert, she brings a diverse background to her professional endeavors.
---
Vernisa Donaldson
Senior Research Analyst
Vernisa Donaldson is committed to helping college programs best serve students with the power of data-driven decision-making. She believes that good data practices and program evaluation are integral tools for creating opportunities to access and succeed in higher education for marginalized students. She is also interested in promoting student voices and perspectives in her work.
Vernisa has dedicated the last seven years to working in partnership with college success programs at the City University of New York (CUNY) that support STEM students in middle and high school (CUNY Tutor Corps), students in foster care (CUNY Foster Care Initiative), and formerly incarcerated college students (John Jay's College Initiative) to conduct multi-year evaluations and provide data collection, management, and analysis support to inform day-to-day decision-making. Her work on these projects has also contributed to the field of higher education research and practice for marginalized students through reporting about programmatic practices, outcomes, and lessons learned.
She holds a B.A. in Psychology and an M.S. in Applied Social Research with a focus on public policy research from Hunter College.
---
Nicole Wesley
Senior Program Manager, Career Supports
Nicole Wesley has over 13 years of professional experience in higher education and has spent the past 8 years focusing on career education and development. In her past role as the Director of Career Services at Nevada State College, Nicole focused on scaling and democratizing career education and services for all students while helping build students' career confidence and social capital. Nicole is passionate about assisting undocumented students with their career advising needs and has created career development resources and opportunities specifically for undocumented students. Nicole also served as a Career Services Liaison to TheDream.US Scholars and sits on the National Association of Colleges & Employers' Serving Undocumented Students subcommittee.
Nicole received her Master of Education degree from Arizona State University and her Bachelor of Arts degree from Concordia College – Moorhead.
---
Chris Aviles
Sr. Program Manager, Partner College and Scholar Supports
Chris Aviles was born and raised in the Mott Haven area of the South Bronx. Growing up in a marginalized and underserved community, he grew a passion for empowering disadvantaged youth get access to higher learning. He believes education provides a pathway to increase the quality of life of our minority communities.
Before joining TheDream.US team, Chris spent 20 years working in higher education, within the City University of New York (CUNY). Throughout his years in CUNY, he supported students in the Department of Latin American and Latinx Studies at John Jay College, which has been designate both a Minority Serving (MSI) and Hispanic-Serving Institution (HSI). After several years serving the students and faculty at John Jay, he took a position working in the Office of the Vice President of Academic Affairs at Guttman Community College – CUNY. In this role, he was able to use his years of experience to create a foundation for the newly established college, and helped usher in the first incoming class ever at Guttman. His final tenure at CUNY was spent at Hunter College, where he managed programs supporting vulnerable students in need and served as the Scholar Advisor for TheDream.US Scholarship Program.
He holds a Bachelor of Arts in Forensic Psychology from John Jay College – City University of New York.
---
Maria Vanegas
Sr. Finance and Operations Manager
Originally from Bogotá, Colombia, Maria immigrated to the United States with her family in search of a better future and education. Maria has devoted her career to working in the higher education sector, with experience in the operations and management areas, beginning with her work in college bookstores in both Florida and New York, and most recently as Associate Director of Finance and Operations in the Division of Student Affairs at Hunter College.
In her previous role, she was responsible for managing budgets and financial operations of multiple departments and programs, and collaborating with college staff and administrators to ensure that Operations obtained the necessary funds and resources to be able to meet the students' and college's needs.
Throughout her career in higher education, she has obtained first-hand knowledge about the difficulties that undocumented, immigrant, and underrepresented students experience traversing the system, giving her a firm grasp on the day-to-day obstacles they have to overcome to succeed in their academic and professional goals.
Maria holds a Master of Public Administration degree from Baruch College – City University of New York, and a Bachelor of Political Science from the University of Florida.
---
James A. Ferg-Cadima, Esq.
Chief of Staff & Senior Legal Counsel
Over the last twenty-plus years, James A. Ferg-Cadima, Esq. (he/him/él/tú) has built a public service career in advancing civil rights at the local, state, and federal levels. Jim is an astute leader who has consistently protected and expanded educational opportunities for those at the margins, shadows, and intersections therein.
Jim joins TheDream.US as its Chief of Staff and Senior Legal Advisor, having most recently served as a deputy legal director at Lambda Legal. In prior government service, Jim was the chair of the Illinois Human Rights Commission, a state-wide, quasi-adjudicative body; served as a legal advisor to Chicago's Office of Inspector General in the evaluation of policing performance and reforms; and oversaw administrative law promulgations concerning schools and colleges at the Obama Administration's U.S. Department of Education, Office for Civil Rights. In prior legal practice, he was a lawyer with the ACLU of Illinois and headed the DC regional office of the Mexican American Legal Defense and Educational Fund.
His commitment to public service extends beyond the confines of work. Jim serves on an advisory body to DisabilityLead, a dedicated leadership track for people with disabilities. He has also served on the board of directors of Free Spirit Media, serving teens and young adults of color on Chicago's West and South sides with a foundation in media literacy, and the Chicago Mosaic School, an arts-education nonprofit in Chicago.
Jim is a native Washingtonian, the child of a formerly undocumented Latina immigrant, openly gay, and a person with a non-apparent disability. He holds a law degree from the American University Washington College of Law and an undergraduate degree in psychology and communication from Virginia Tech.
---
Candy Marshall
Senior Advisor
Candy Marshall is the former president of TheDream.US and now serves as a Senior Advisor. Candy brings a lifelong commitment to equity – through her philanthropic leadership in the Pacific Northwest and her work at the Bill & Melinda Gates Foundation to her current support and advocacy for Dreamers.
Ms. Marshall joined TheDream.US after serving eight years as a leader at the Bill & Melinda Gates Foundation. As chief human resources officer, Ms. Marshall led the expansion of the foundation and then joined the Global Health Programs where she led the implementation of a comprehensive plan to implement and improve the effectiveness of the Foundation's 25+ global programs with over 500 people and a $3.0B annual budget. Prior to joining the Gates Foundation, Ms. Marshall was executive vice president and general counsel of WRQ, Inc. – a northwest technology firm.
Ms. Marshall is a philanthropic leader in the Pacific Northwest. She currently serves on the board of the Seattle Children's Hospital and the National College Access Network. She has previously served on several other nonprofit boards including the Washington Global Health Alliance, the Seattle Arts and Sciences Academy, the YMCA of Greater Seattle, the YUSA Strategic Initiatives Fund, and Seattle City Club.
Ms. Marshall earned a law degree from the University of Nebraska College of Law, with distinction, Order of the Coif, and a bachelor's degree in public administration with an emphasis in criminal justice.