Individual Taxpayer Identification Number (ITIN)
An ITIN is a 9-digit number issued by the Internal Revenue Services (IRS) to enable individuals who do not have SSNs to file and pay taxes. Though the IRS issues ITINs for the sole purpose of enabling people without a SSN to file and pay taxes, an ITIN can be used for various additional purposes – including pursuing career opportunities through independent contracting, freelancing, or starting a business.
An undocumented individual will need a valid Social Security Number (SSN) or ITIN to do business and pay taxes as an independent contractor, freelancer, or business owner.
---
ITINs Open Doors: YouTube Playlist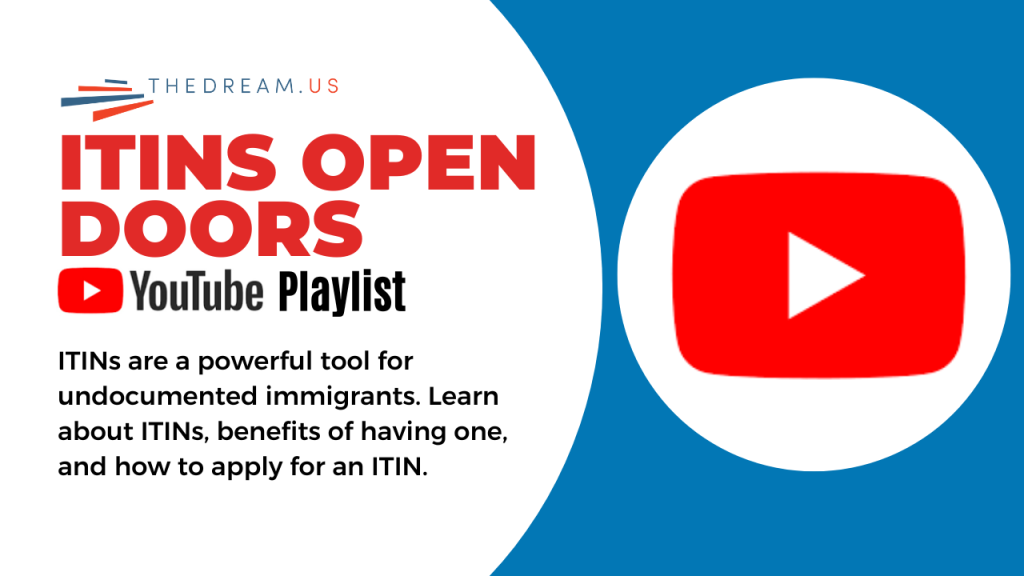 Watch these videos to learn more about ITINs from our guest presenter, Professor Francine J. Lipman from UNLV's Boyd School of Law. Professor Lipman is a frequent speaker on tax subjects (including ITIN applications) and works with undocumented immigrants in their tax-related endeavors.
Additional ITIN Resources: