For Immediate Release: December 2, 2020
Contact: Michael Earls: [email protected] 
Gaby Pacheco Available for Interview on TheDream.US Scholarship Round and Why This is "A Hopeful Moment for DREAMers"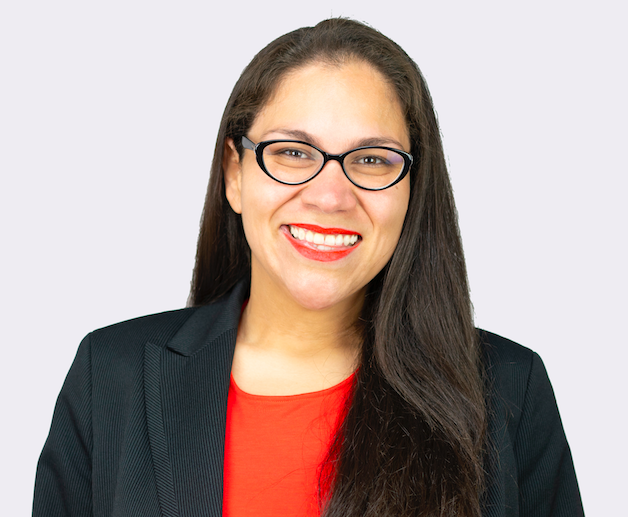 Washington, DC – Gaby Pacheco, Director of Advocacy, Development, and Communications for TheDream.US, today issued the following statement:
"This is a hopeful moment for DREAMers. President-elect Biden has committed to reinstate DACA on his first day in office and to work with Congress to pass long overdue legislation that would provide citizenship for immigrant youth. These priorities are strengthened by the nomination of Alejandro Mayorkas as DHS Secretary. I had the honor of working with Ali Mayorkas during the initial creation of DACA and know him to be a compassionate person with strong values and a deeply held commitment to the idea of America as a welcoming nation.

While DREAMers look forward with hope, there remain significant barriers for immigrant youth in their pursuit of a college degree. That's why we at TheDream.US are excited about our newly opened Scholarship round and proud that our expanded eligibility criteria opens applications to DREAMers who have DACA, TPS or who came to the country before November 1, 2015 and otherwise meet the DACA eligibility criteria. We encourage all immigrant youth interested in pursuing higher education to learn more by visiting https://thedream.us/scholarships/."
To interview Gaby Pacheco about the new TheDream.US scholarship round and why this is a hopeful moment for DREAMers, please contact Michael Earls at [email protected]
About Gaby Pacheco
In 2010, with three other undocumented students, Gaby helped lead the Trail of Dreams, a four-month walk from Miami, FL to Washington, DC, helping to spearhead efforts that led to the announcement of the Deferred Action for Childhood Arrivals (DACA) program.
At the age of eight, Pacheco immigrated to the United States with her family from Guayaquil, Ecuador. On April 22, 2013, Pacheco became the first undocumented Latina to testify in front of Congress, speaking to the Senate Judiciary Committee about the urgent need for immigration reform.
Pacheco has received numerous accolades; Forbes magazine's 30 Under 30: in Education, 40 Under 40: Latinos in American Politics, and in 2015 she received a Doctoral Degree in Humanities Honoris Causa from The New School. Pacheco was profiled in Elle magazine alongside America Ferrera, Olivia Wilde, Anna Kendrick and others for a feature production on the world's most accomplished 30-year-old women. Gaby holds an Associate of Arts degree in Music Education, an Associate of Science degree in Early Childhood Education, and a BA in Special Education K-12 from Miami Dade College.
About TheDream.US and the 2021 Scholarship Round
TheDream.US is the nation's largest college access and success program for immigrant youth, having provided more than 6,500 college scholarships to DREAMers at more than 70 partner colleges in 16 states and Washington, DC. The organization offers two types of scholarships depending on where the applicant lives:
The National Scholarship is for first-time college students or community college graduates to attend a Partner College in their state. The National Scholarship is for tuition and fees up to $16,500 for an associate's degree and $33,000 for a bachelor's degree. Deadline for applications is February 25, 2021.
The Opportunity Scholarship is for students who live in targeted, locked-out states where they cannot access in-state tuition. The Opportunity Scholarship provides up to $80,000 to cover tuition, fees, and on-campus housing and meals for a bachelor's degree. Deadline for applications is January 28, 2021.
For more information on how to apply, visit https://thedream.us/scholarships/