Advocacy
---
State
Did you know that by a Supreme Court ruling, all children – no matter their legal status – have a right to a K-12 education?
Our communities have made investments in the lives of our immigrant youth, teachers have spent time nurturing and educating them and the youth have worked hard to obtain their high school diploma. Not allowing these students to pursuit their dream of a college degree is a colossal waste to our country.
Undocumented students live in all 50 states. Stay informed. Below are key facts about some of the states TheDream.US is in.
---
Arizona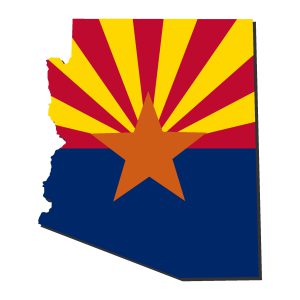 Arizona is home to 70,800 eligible DACA Dreamers as of December 2020.
---
Florida
Florida is home to 95,530 eligible DACA Dreamers as of December 2020.
Since 2014, TheDream.US has proudly supported 1,150 scholarships to Florida Dreamers.
TheDream.US graduates and other Florida Dreamers are putting their college degrees to work as nurses, teachers, computer scientists, research scientists, entrepreneurs, and Fortune 500 employees.
The top three fields of study among Florida TheDream.US Scholars are health and medicine (30%), Science, Math, and Technology (27%), and Business (16%).
Thanks to the in-state tuition waiver, the doors of opportunity have been opened for state residents to achieve their higher education and career goals and contribute to Florida's vitality, competitiveness, and future.
---
Texas
Texas is home to 335,820 eligible DACA Dreamers as of December 2020.
---
Georgia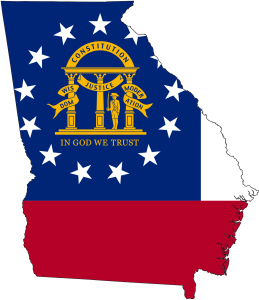 Georgia is home to 60,380 eligible DACA Dreamers as of December 2020.
GA State law currently bars many noncitizen residents like DACA recipients from qualifying for in-state college tuition, which tends to be much lower than what students arriving from outside Georgia pay.
In October 2010, the GA Board of Regents adopted a policy that any person not lawfully present in the United States shall not be eligible for admission to any University System of Georgia (USG) institution.
In March 2021, the House Higher Education Committee passed a measure brought by Rep. Kasey Carpenter, R-Dalton, that would extend lower-cost tuition rates to thousands of so-called "Dreamers" in Georgia who are protected from deportation under the federal DACA program. Supporters say lowering tuition rates would bolster Georgia's workforce with better-educated and higher-skilled workers in Georgia while giving longtime residents a reprieve as they navigate paths to citizenship.
---
Nevada
Nevada is home to 34,030 eligible DACA Dreamers as of December 2020.
Nevada does not have statewide policies that expand access to in-state tuition to the state's undocumented students.
Nevada's Board of Regents establishes the rules that govern how institutions may grant in-state residency and tuition. The Board of Regents allows institutions to grant eligible undocumented students, including DACA recipients, access to in-state tuition. As a result, certain Nevada public institutions, including the University of Nevada Las Vegas, have established policies that provide access to in-state tuition to the state's undocumented students if they graduated from a Nevada high school and meet other requirements.
The NV merit-based Millennium Scholarship is open to all Nevada students who earn a 3.25 GPA or better, the need-based Nevada Promise Scholarship that pays for community college or Nevada State College tuition requires students to fill out the FAFSA and seek out federal aid before the state funds kick in. That can be a daunting prospect for undocumented students who don't have a Social Security number and also don't want to reveal too much information to a federal government that also has the power to enforce immigration laws against them.
Nevada's Board of Regents allows undocumented students, including DACA recipients, to access some state financial aid. Eligibility requirements and procedures differ slightly based on the aid program.
---
Federal
Use your voice—Let your elected officials know you support tuition and aid equity for Dreamers!
You can find the contact information of your elected federal, state, and local representative using this website: https://www.usa.gov/elected-officials